And probably last of its kind, at least for a while.
Above is a commission I did for a nice young man by the name of Simon who messaged me a while ago, asking if I'd be willing to do a commission for him in return for him sending me an original piece of art. That piece of art was from one of my all-time favorites, Mr. Michael Allred! I agreed and got to work on an X-Men ensemble piece. That was over a year ago.
Extracurricular drawing is hard! And this was a huge group scene! Wah! All in all, Simon was very patient with me, and I think is pleased with the final result as well.
Here's a detail at all of the individual X-Men in the piece
Upon completion, he suggested it might be cool to make an animated gif showcasing the evolution of the piece from sketch to finish. I thought to myself, "good call."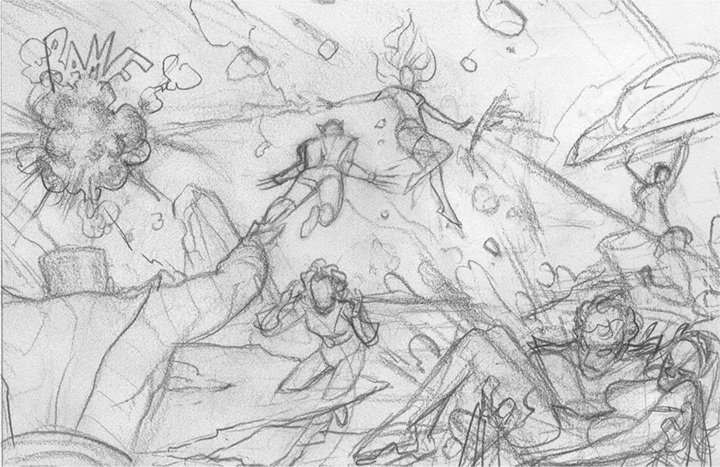 (click to see the full image)